National Head to Head Female Speed Bartending Competition
Benefitting Breast Cancer Research & Prevention.
Since Speed Rack Season 3 in 2013, Double Barrel has managed all aspects of event production and social media in this 9 city nationwide competition, traveling from city to city across different regions of the United States to find the fastest female bartender and fight breast cancer, raising over $500,000 in the 6 years of existence.
While the on stage competition takes place, the event also acts as a grand tasting where each of Speed Rack's sponsors sample their products to cocktail industry and general consumers alike, all in the name to fight breast cancer.
Art of Auchentoshan Creative Experiential Art Initiative
Since Portland Cocktail Week 2014, Double Barrel has worked with Auchentoshan Single Malt Scotch to bring
Art of Auchentoshan to life each consecutive year and at Art Basel Miami 2015.
The event invites bartenders to showcase their artistic and creative talents to create unique branded art and wearable items that they can then take with them. They also have the opportunity to create their own custom cocktails so they are guaranteed to enjoy what they are drinking at the event.
Jim Beam Years in the Making Tasting Experience
Quality takes time and the best products are years in the making!
Working with the Jim Beam portfolio of whiskeys, we brought to life a national event series in Portland, New York City, Chicago, Phoenix, Las Vegas and Atlanta to showcase the quality of the Jim Beam labels paired with other premium, aged products for a unique food pairing event for local bartenders, mixologists, and trade influencers.
Beam Suntory Bourbon and the Beach
Educational Experience
Where summer never ends is where the Beam Suntory Bourbon portfolio meets the beach.
Hosting the event in private beach houses in Montauk, New York and Santa Cruz, California for two separate days.
Bartenders, mixologists and trade influencers were invited to the beach house for a day of enjoyment and education in each beach locale to take them out of their cities and learn about the Beam Suntory bourbon portfolio through different engaging, and enriching activities throughout the day.
Death & Company Cocktail Book Tour
Working with the iconic New York cocktail bar Death & Co, Double Barrel was tapped to produce a promotional tour for the launch of bar's first cocktail book.
Beginning in October 2014 with the book launch event at The Bowery Hotel in partnership with national sponsors, the tour visited 15 storied cocktail bars across the United States bringing Death & Co. and Death & Co. bartenders to each city showcasing drinks featured in the book to industry trade and cocktail consumers alike.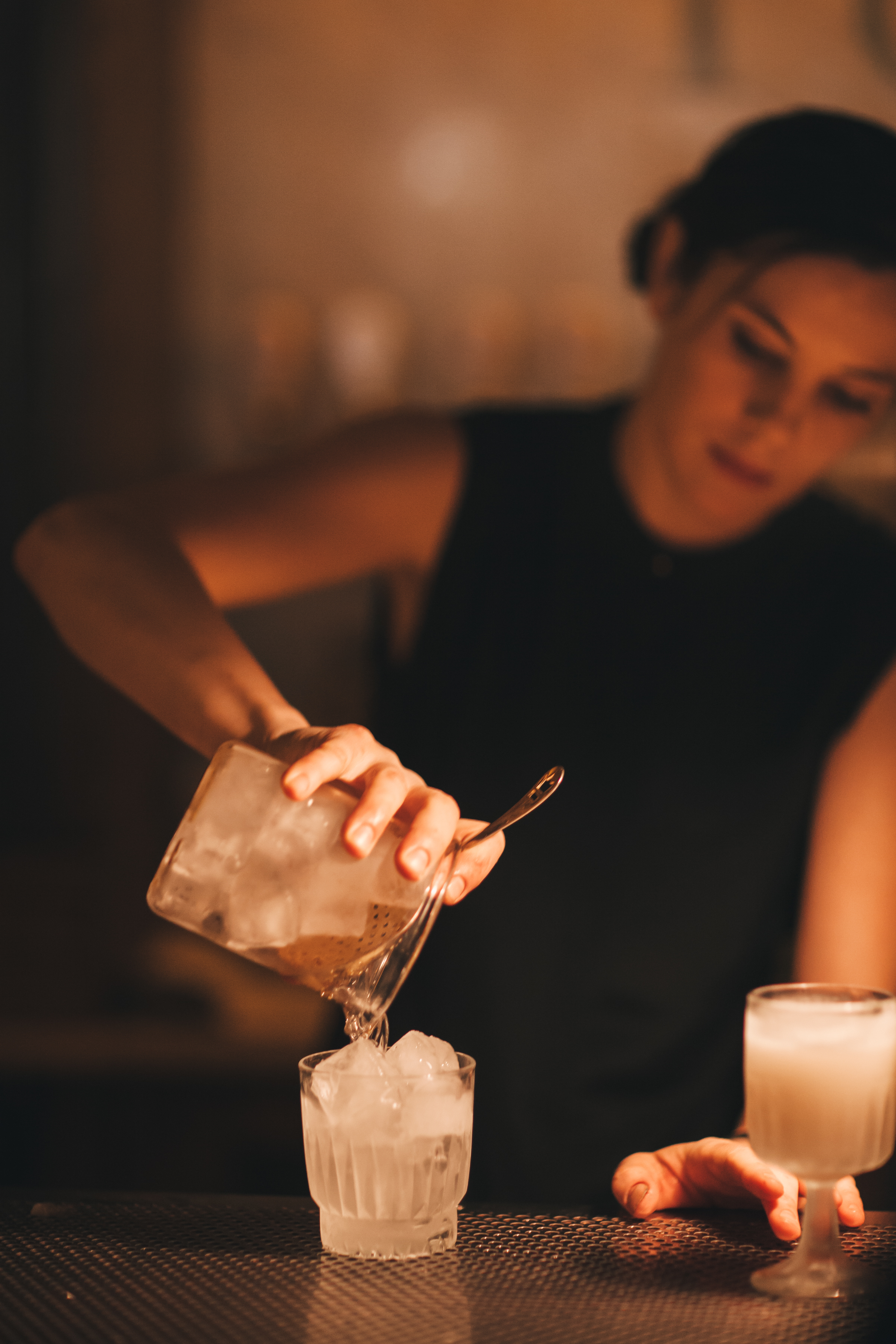 Jack Daniel's Single Barrel Rye Launch Event at Huckleberry Bar
Jack Daniel's welcomed a Rye to their Single Barrel line of Tennessee Whiskey.
Bar trade and local influencers enjoyed a unique Jack Daniel's experience with a full tasting experience lead by top tier mixologists and enjoyed delicious food and drink provided by the host venue Huckleberry Bar. During the event, guests had the opportunity to create a custom laser etched wooden flask to take home full of the JDSB Rye.
Woodford Reserve Rye Launch Event at the NoMad Hotel
The Woodford Reserve Rye was the newest edition to the Brown Forman family.
Held at the NoMad Hotel in New York City, guests were given an interactive sensory experience with the different elements that compose the Woodford Rye. Top mixologists from New York City chose a flavor to create a Manhattan cocktail riff while a bluegrass band provided guests with entertainment and delicious fried chicken bar from the NoMad.